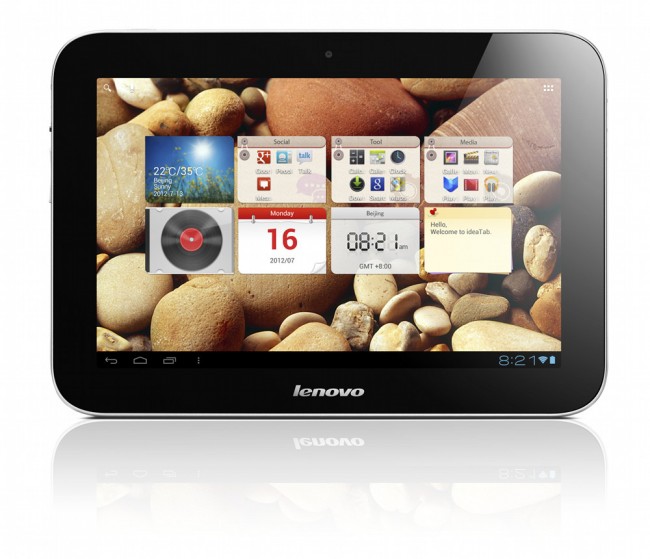 Day 5 of the Week of Holiday Tegra is upon us! That means this is the last day as we head into a long holiday weekend. We have already given away seven tablets, courtesy of our friends at NVIDIA., all of which can take advantage of the gaming power provided by Tegra 3 processors. But today, we're giving away another four (4) along with $25 gift cards. If you were looking to win a last minute present, this is your last chance. Ready?
The rest of this week's prizes:
Day 1 – (3) Nexus 7 16GB
Day 2 – Transformer Pad TF300 + dock + Logitech controller
Day 3 – Transformer Pad Infinity TF700 + dock + Logitech controller
Day 4 – (2) Acer A110 + $25 AMEX Gift Card
Day 5 – (4) Lenovo A2109 + $25 AMEX Gift Card
Contest
Update: Sorry for the wait, folks! Congrats to Drew Chapman, DroidLifer, James Taylor, and Scott Haggerty! Happy holidays to all of you!
Prize:  4 (four) Lenovo A2109 tablets + $25 AMEX Gift Cards.
How to enter:
1.  "Like" the NVIDIA Tegra Facebook page or follow @NVIDIATegra on Twitter.
2.  "Like" the Droid Life Facebook page or follow @droid_life on Twitter.
3.  In the comments, simply wish everyone "Happy Holidays."
Winners:
Today, at 4PM PST, we'll randomly choose winners from the comments.
Eligible countries:
US (excluding Puerto Rico and its other territories and possessions), Canada, United Kingdom, Germany, Netherlands, Switzerland, Austria, Norway, Finland, Czech Republic, Australia, China (excluding Hong Kong and Macau), Taiwan, Japan, South Korea, India (excluding the State of Tamil Nadu), and Brazil.