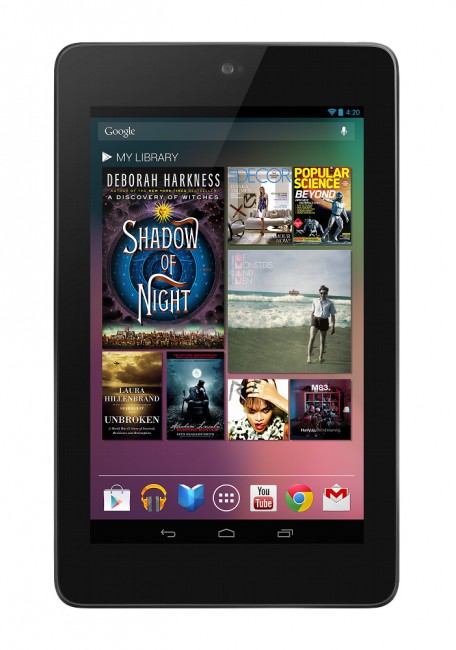 Our month of massive giveaways continues! Last week, Google put five Nexus 7s and five $25 Google Play gift cards, in what turned out to be some of the more entertaining contests we have ever done. This week, it's all about NVIDIA and their Tegra 3 processor. For the next five days, we'll give away 11 tablets powered by a Tegra processor to the best Android community on the planet. Yes, I just said eleven.  
The schedule of events will look something like this:
Day 1 – (3) Nexus 7 16GB
Day 2 – TF300 + dock + Logitech controller
Day 3 – TF700 + dock + Logitech controller
Day 4 – (2) Acer A110 + $25 AMEX Gift Card
Day 5 – (4) Lenovo A2109 + $25 AMEX Gift Card
So as you can see, for today, we're giving away three (3) Nexus 7 16GB tablets thanks to our friends at NVIDIA. Ready?
Contest
Update: We have our three winners! Go check your inbox!
Prizes:  3 (three) Nexus 7 16GB tablets
How to enter:
1.  "Like" the NVIDIA Tegra Facebook page.
2.  "Like" the Droid Life Facebook page.
3.  In the comments, tell us what your favorite video game of all time is.
Winners:
Today, at 4PM Pacific, we'll randomly choose three winners from the comments.
Eligible countries:
US (excluding Puerto Rico and its other territories and possessions), Canada, United Kingdom, Germany, Netherlands, Switzerland, Austria, Norway, Finland, Czech Republic, Australia, China (excluding Hong Kong and Macau), Taiwan, Japan, South Korea, India (excluding the State of Tamil Nadu), and Brazil.