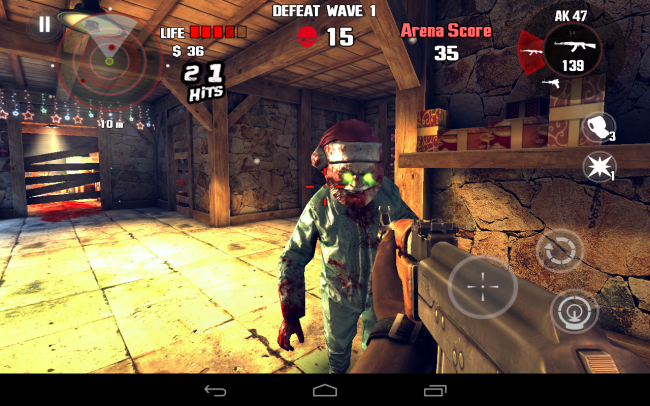 The Madfinger development team is definitely in the Christmas spirit, as they just launched an update to Dead Trigger revolving around the holidays. Inside, you will find a new North Pole Christmas arena, including a new boss called "ZANTA." On top of that, you can equip a grenade launcher which should certainly help you get through a few waves of rabid reindeer. 
What's in this version:

How many waves you can defeat in the new NORTH POLE CHRISTMAS ARENA?
Prepare for an encounter with ZANTA, a new Christmas Boss!
Try out the new GRENADE LAUNCHER…you'll love it!
Equip yourself well and shoot your way through the NEW STORY MISSIONS!
New special PRICE OFFERS on weapons!
Solve the underground puzzle and WIN a DEAD TRIGGER T-SHIRT!

Tweaks:

The Mini-Mortar has been improved to be more deadly

Bug fixes:

Memory optimizations for low-end devices
Time to die, Zanta.