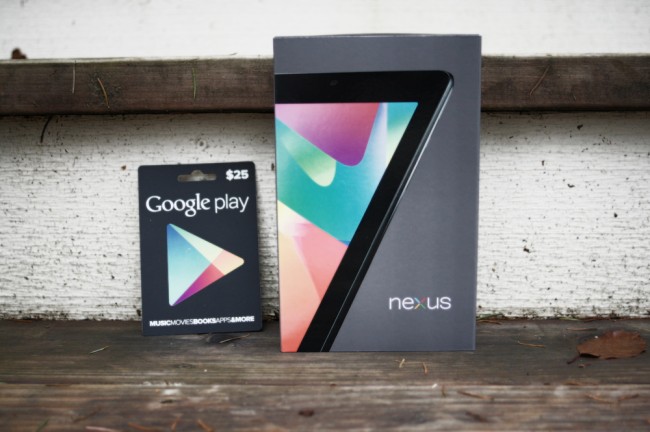 Day 2! All week, we'll be giving away Nexus 7 32GB HSPA+ tablets and $25 gift cards to the wonderful Droid Life community, all courtesy of our friends at Google. In yesterday's contest, we asked that you give us your best Android haiku, and boy did you all deliver. We had over 1700 poems, many of which will be featured in a post later today. Each and every day, you still impress the heck out of us. But we have more to do!
So what's in store for this next contest? 
Contest
Update: We have our winner! He was chosen at random and entered "Andy's Last Supper." You can expect us to create another "favorites" list like we did this morning as well. Thanks to everyone who entered!
Prize:  1 (one) Nexus 7 32GB HSPA+ tablet and 1 (one) $25 Google Play gift card.
How to enter:
1.  Be sure to follow us on your favorite social network if you aren't already:  Facebook, Twitter, and Google+.
2.  Create some form of Android artwork and post an image of it in the comments. It could be a simple MS Paint creation, a picture of your phone or mini collectible in the wild, a crocheted Android blanket, etc.
3.  To post in the comments, make sure you link to the direct image URL that ends in .gif or .jpg.
Winner:
Today, at 4PM Pacific, we will choose the winner randomly from the comments.
*Winners need to have U.S. addresses.