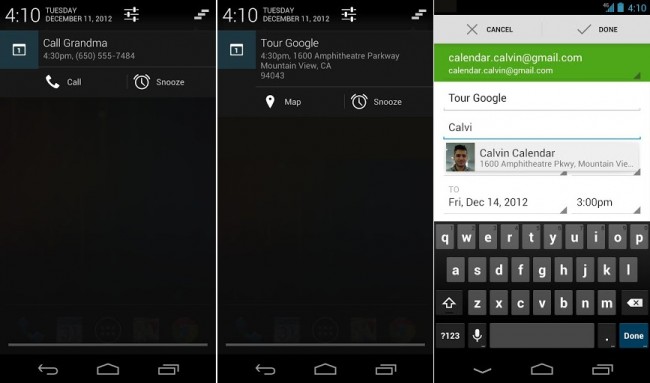 Another update has gone up for Google's Calendar application, making it an even more functional piece of the Android OS. When saving appointments or dates, you can add in an address and phone number, which will then be displayed as a shortcut to the matching app when the reminder goes off.
For example, if you make a dentist appointment for tomorrow and add their number, when the calendar app reminds you of your appointment, you can call them right from the notification and tell them you're too chicken to come in that day. Pretty fancy.
What's in this version:

– Call and go to map directly from notifications
– Location suggestion on event creation
– Quick event creation from month view
Go grab it in Google Play.