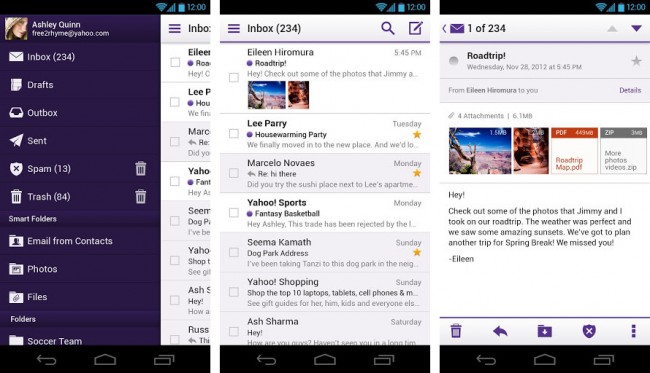 The official Yahoo Mail app received a makeover and a new name today. Now known as "Y Mail," the app itself follows a new motto of "Fast. Easy. Anywhere." They made the interface super simple, but also incredibly fast, so that you can access everything in your account at all times and accomplish tasks more quickly. They also made it a similar experience across multiple platforms by releasing a new web client and updating their iOS, Windows Phone, and Android apps.
As you can see in the new Android version, they took a number of ideas from the Android design guidelines. It's close to being Holo theme, plus we have a slideout panel from the left side to quickly get you into folders or categories. The app also has a pull-to-refresh and a quick-to-access action bar at the bottom. It looks great, especially for those that still use Yahoo Mail.
Via:  YMail Blog
Cheers @shanemckeever!