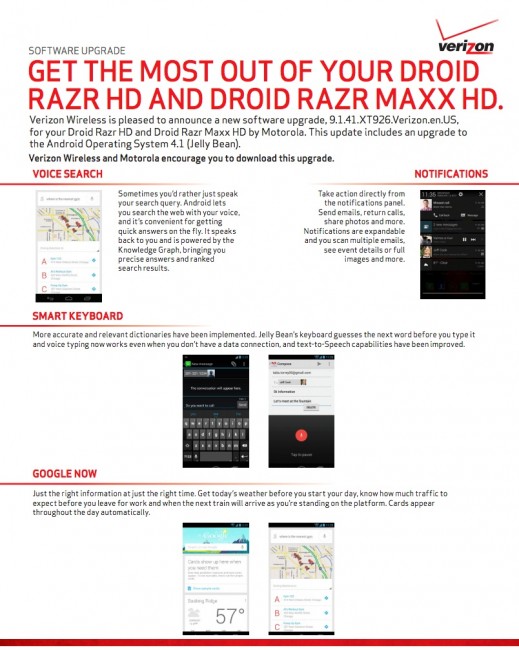 The Jelly Bean (Android 4.1) update for the DROID RAZR HD and RAZR MAXX HD has been approved by Verizon as build 9.1.41. With a soak test scheduled to start any day now, we can't imagine that the rollout of the update to all owners of the device will be far behind.
As expected, the update includes all of the new Jelly Bean goodies like Google Now, better notifications, an improved keyboard, better Voice Search, Project Butter, and more. Beyond that, Verizon and Motorola also improved voice and data connectivity, the user experience in the calendar, and Back Up Assistant (ugh). They removed Verizon Video and Color application, but added in the suite of Amazon apps.
Update:  Verizon has announced the update, confirming that it starts next week "in phases."
The update is 276MB in size.