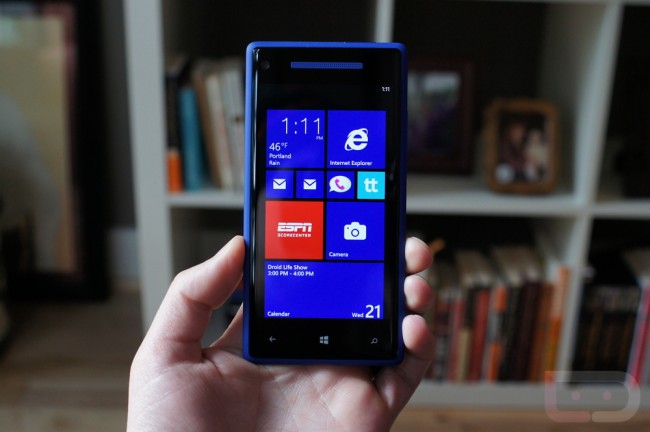 As a community that focuses 99.9% of its time on Android, even I can admit that it's never a bad time to look across the table and see what the competition is up to. And that's exactly why we're taking a look at the HTC 8X, the new Windows Phone 8 device that is available on Verizon. Don't worry, we aren't changing the name of the site any time soon, we're just spying on our neighbors who have new toys to play with. 
In the future, we may do a full review of Windows Phone 8, but for now, we just wanted to give everyone a taste of what Microsoft and HTC have been up to. Windows Phone 8 has come a long way, and improved greatly over Windows Phone 7. We now have support for HD displays and NFC, better and more customizable live tiles, a revamped home screen, notifications on the lock screen, support for multi-core processors, a better keyboard, an upgraded camera app, and a more robust Windows Phone store.
I spent some time with the previous versions of Windows Phone 7 on occasions, but none of them impressed me enough to write up a post on it. Windows Phone 8 has managed to impress me enough to get me to talk about it with all of you. Ready to go all metro?
Video
Gallery
[nggallery id=30]