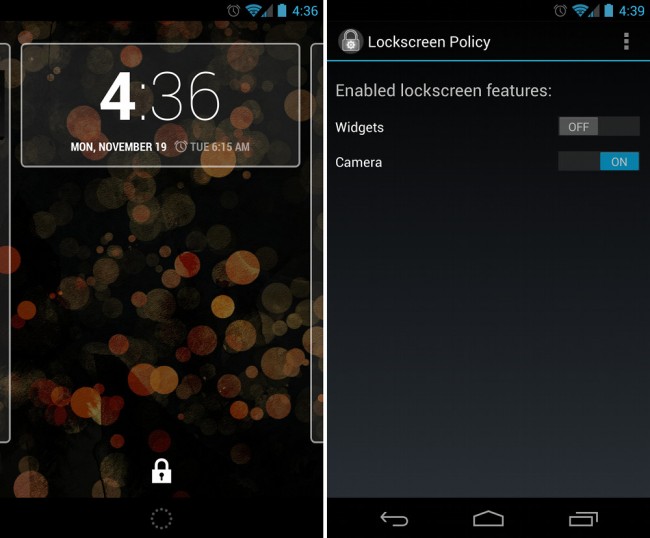 I've been pretty open and honest about my thoughts on lockscreen widgets in Android 4.2. To be short – they don't make a lot of sense to me, and I'm not a fan of the way the new lockscreen works. I was satisfied with the one button, sliding mechanism, something that has now been replaced by a separate Google Now shortcut and a camera screen that requires a full swipe. That's right, you now have to worry about 3 or 4 different actions from your lockscreen rather than one button that does them all. 
Clearly they don't make much sense to other users as well, since one decided to make a quick app that allows you to disable them, something Google should have built-in from the start. If you have been annoyed at the glowing sidebars that greet you every time you wake your device, or simply do not need access to your text messaging, calendar, or camera apps, then give this free app called Lockscreen Policy a try.
It's creator tells us that this isn't the most polished app, but more of a "workaround for a problem that Google has yet to fix."
Play Link
Cheers Chislon!