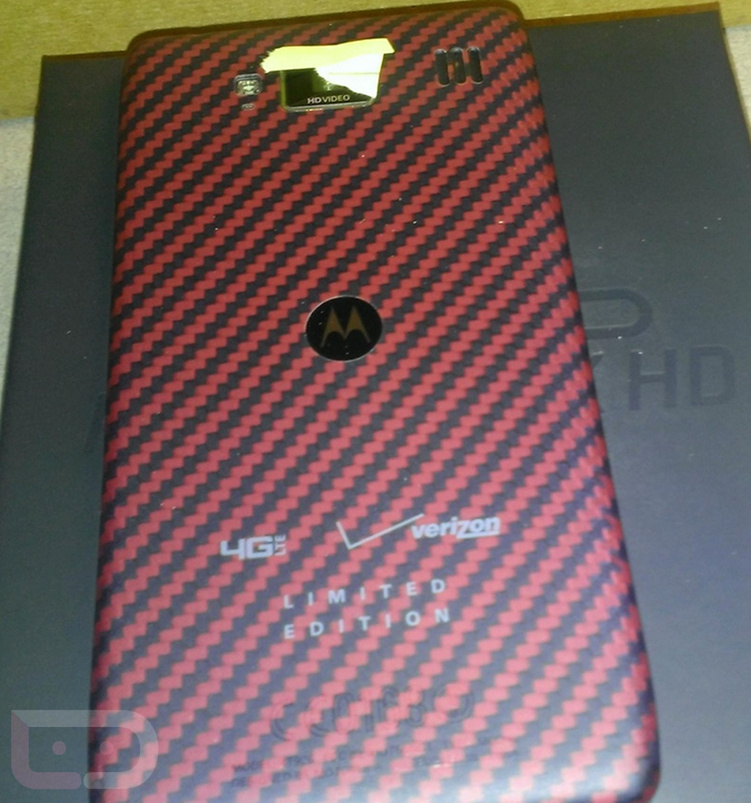 At the end of last week, we reported word that Verizon would be carrying a set of special edition employee-only versions of their best devices, leading into the holidays. Lucky VZW employees that chose to pick-up one could choose between a red version of the RAZR MAXX HD, Windows Phone 8X, or DROID DNA. As you can see from the pictures we received, this employee went all-in on a RAZR MAXX HD. 
Each device is individually numbered and printed with the words "LIMITED EDITION." We predicted that the device would have red lines in place of the grey ones on the retail RAZR HD, something shown here. Moto and Big Red even managed to color the power button red, as well.
Not a bad looking phone, that's for sure. It's too bad that only employees are allowed to purchase these. I'd probably pay a pretty penny to get a hold of an all-red DNA.
Thoughts?
Cheers ___!