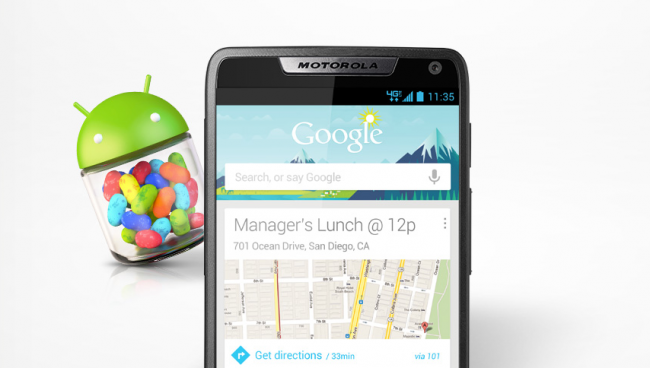 Motorola has approved the Jelly Bean update for the DROID RAZR M, this morning. The build number is 98.12.4, so it's slightly newer than the version that leaked a few weeks back. It's rolling out to soak testers now, however, if the test goes well, all RAZR M owners could see it soon. 
The update includes Google Now, a better keyboard, advanced notifications, improved voice search, and maybe most importantly, a speedier camera. You can find out all of the details at this Moto page.
Think about this for a second – the RAZR M was released on September 13. Here we are less than two months later and it's receiving Android 4.1. That's incredible, especially coming from a company that traditionally takes much longer to update their devices. During the announcement of this phone, new CEO Dennis Woodside said that this was the "New Motorola" and that faster updates were a major focus. He clearly wasn't joking. Bravo, Motorola.
Cheers M!