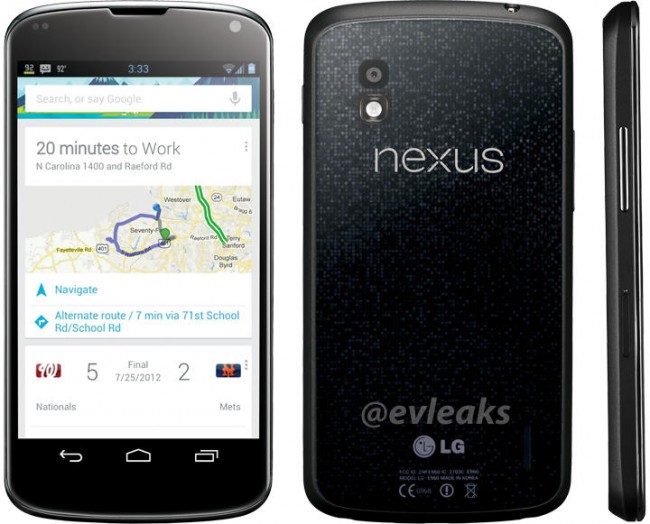 Is this the press render for the LG Nexus 4? It certainly looks like most press renders, so it could very well be. The device pictured also looks exactly like the Nexus 4 that has leaked in pre-reviews and across the web for weeks now, except that there is "nexus" branding in the middle.
We can see the sparkly Crystal Reflection backing that LG first started with the Optimus G, a similar shape to last year's Galaxy Nexus, a camera and flash left of center (also like the Optimus G), and stock Android. We aren't noticing any hints at changes in software, other than a clock centered in the middle of the notification bar and a percentage in the battery icon.
Update:  Here is another angle, which thankfully, looks like a real stock OS and not a custom ROM. 
Thoughts on the final look? The more I see, I tend to like it.