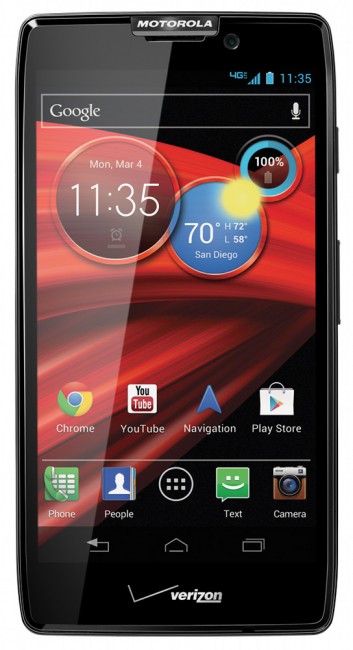 It's October 18 (in some places), and that means that the Motorola DROID RAZR HD and RAZR MAXX HD are on sale from Verizon. For $199 and $299 respectively, you get a 4.7″ HD Super AMOLED display, 16GB and 32GB of internal storage, a microSD slot for additional storage, 8MP camera on the back, Ice Cream Sandwich (with Jelly Bean updates on the way), NFC, 4G LTE, and kevlar backing that feels extra soft in hand. The build quality of these two phones (our initial unboxing), can't be matched by many. 
The RAZR MAXX HD "wows!" because of its massive 3300mAh battery that can get you up to 32 hours "of performance." The regular RAZR HD should be solid in the battery department as well with its 2530mAh power pack. Both phones have been fine-tuned to be the best in the business on a single charge. The RAZR HD comes in both black and white, while the MAXX version comes in black only. Both devices are global-ready.
We know that many of you have been waiting patiently for these phones – are you ready to buy, today?
Verizon Links:  RAZR HD (Black or White) | RAZR MAXX HD
Amazon Links:  RAZR HD (Black) | RAZR HD (White) | RAZR MAXX HD