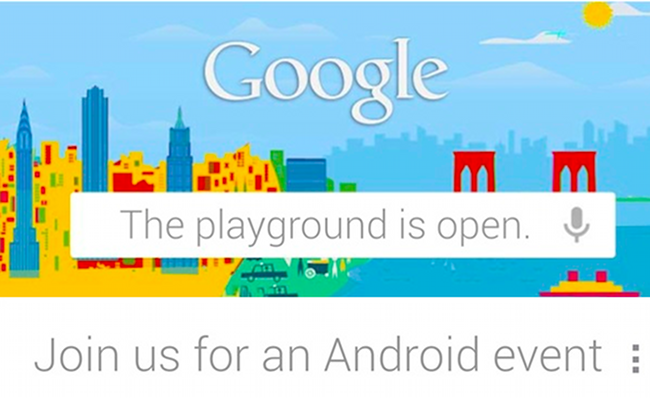 Ready to see what's new in Android? Google sent out press invites this evening for an event that will take place on October 29 at 10:00AM in NYC.
The only clues as to what we can see, if you can them that, are in the quote "The playground is open," and the fact that the invite looks a lot like the Google Now screen. We will most likely see the LG Nexus 4, a new version of Android (with new Google Now features), and hopefully, that 32GB Nexus 7 that keeps popping up. Other than those three things, it's anyone's guess.
Will they introduce Android 4.2? Will there be multiple Nexus devices? We will know in two weeks.