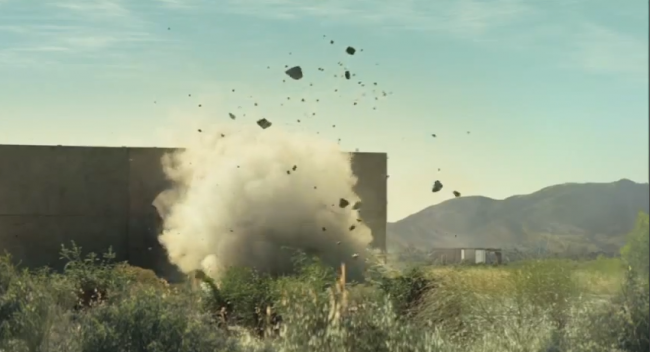 Shortly after the original RAZR MAXX and DROID 4 launched, we saw a much more personal and almost poetic "DROID" campaign from Motorola. The ads were a drastic change from the loud and explosive robotic action sequences that accompanied Verizon's DROID phone commercials. They featured real humans talking about their lives rather than futuristic ninja chicks fighting robots. In other words, they were a breath of fresh of air. 
Today, Verizon brought back the loud and explosive action for the DROID RAZR MAXX HD, this time with massive CGI speakers in the wall of an apartment in the desert without a roof. (What?) The man featured in the commercial decides that after placing a call and using those speakers, that it would make sense to use his phone to blow a hole through his wall and then walk out into the previously mentioned desert…because well, he's "powering through." Again, what?
http://www.youtube.com/watch?v=MRbWc2dDv3M
______________________
Some of our best videos.