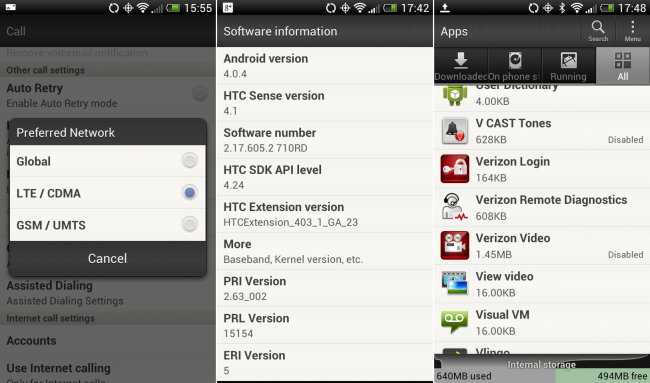 So, we've got a couple of readers who claim to have seen the global update for Incredible 4G LTE, tonight. In it, as you can see in the pic on the left, is a new option to switch between Global or LTE/CDMA. Other than that, the update contains a Remote Diagnostics tool, which is on the backend, and more stability in your LTE and WiFi connections.
In the original changelog for the update, it said that the device would now be ready for Isis Mobile Wallet, however, as of yesterday, that piece to the changelog was removed by Verizon. We aren't sure why, but in case you were wondering, the Isis app is not included in the update.
Anyone else seeing the update tonight? If so, let us know if you are seeing any additional goodies.
Cheers LionStone and Matt!