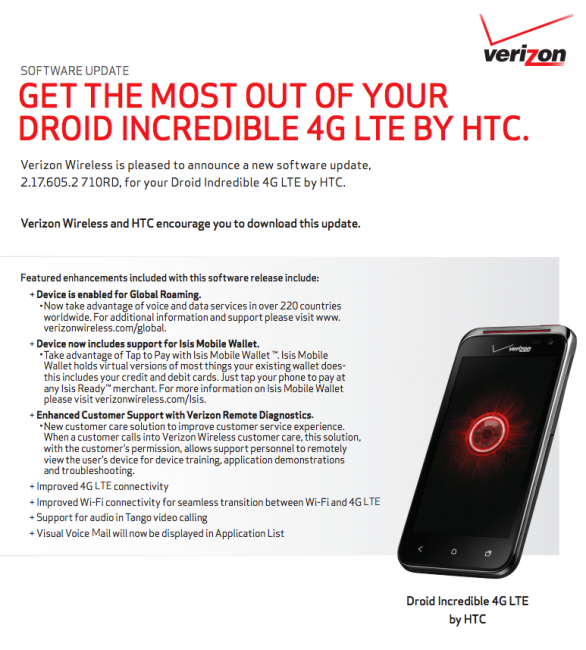 Verizon has approved the first update for the DROID Incredible 4G LTE as build 2.17.605.2. The update will introduce a couple of major items – global roaming across 220 countries and support for Isis Mobile Wallet. It will also include Verizon's Remote Diagnostics tool, improved LTE and WiFi connectivity, and support for Tango. The big players, again, are the global goodness and Isis readiness. 
With Isis set to kick off in its first test markets any day, we had actually heard that this device was going to take the lead. We'll have more details on this later. Also, HTC and the Incredible line have been known as global roaming devices, so we'll happily welcome in its new global capabilities.
Once these support docs go live, we tend to see the update in a matter of days. Let us know if you see it!
The update is 154MB in size.