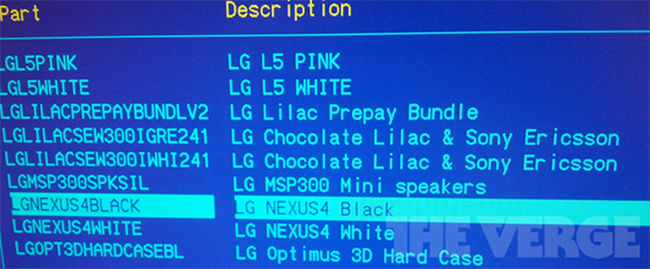 A listing in Carphone Warehouse's inventory system is helping to keep the next Nexus chatter alive. Shown above, you can see an "LG Nexus4" in both black and white. Is this the LG Nexus that has appeared in multiple photoshoots over the last week? Probably. What we don't know is if this is the official name or not. I'd bet that it isn't, and CW is simply waiting for an official name from Google.
If it does stick, it sort of makes sense, as it is the 4th Nexus phone. Or maybe they are playing off of the Nexus 7 name? That's a possibility, however, the LG Nexus is likely to have a 4.7″ screen rather than a straight 4″.
Does it feel like things are about to become official?
Via:  The Verge