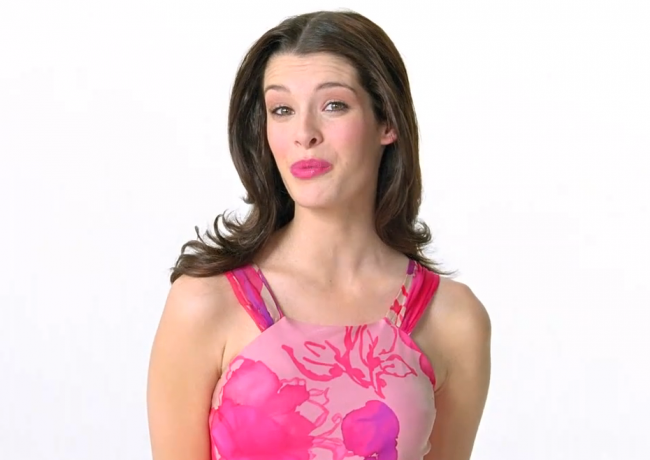 Well it didn't take long for T-Mobile and MetroPCS to work out the differences in their deal, as the two companies have reached an agreement today. For the low price of $1.5 billion, the parent company of T-Mobile, Deutsche Telekom, gains 74% of the shares in the new company, with MetroPCS retaining the other 26%.
This move sets them up as the "Leading Value-Focused Wireless Carrier" and allows T-Mobile to increase scale, spectrum and resources. Combined, the two companies will have 42.5 million subscribers.
The interesting part of this deal is that both companies will retain their separate user bases for the time being. At some other point down the road things will be properly merged, possibly when the switch to LTE gets closer for both companies. This also still leaves them in the 4th spot in the country, but certainly sets T-Mobile up with room to grow. 
T-MOBILE USA AND METROPCS TO COMBINE, CREATING VALUE LEADER IN U.S. WIRELESS MARKETPLACE

Combination Establishes the Leading Value-Focused Wireless Carrier
Accelerates T-Mobile's Challenger Strategy with Increased Scale, Spectrum and Financial Resources
MetroPCS Shareholders to Receive $1.5 Billion in Cash and 26% Ownership in Combined Company
Deutsche Telekom to Receive 74% Stake in Combined Company
Combination Will Increase Customer and Revenue Scale
Combined Company Projected to Have 2012 Pro Forma Revenue of $24.8 Billion,
42.5 Million Subscribers and Projected Synergies with an NPV of $6-7 Billion

Bonn, Germany; Bellevue, WA; and Richardson, TX – October 3, 2012 – Deutsche Telekom (XETRA: DTE; "Deutsche Telekom") and MetroPCS Communications, Inc. (NYSE: PCS; "MetroPCS") today announced that they have signed a definitive agreement to combine T-Mobile USA ("T-Mobile") and MetroPCS.  This transaction will create the leading value carrier in the U.S. wireless marketplace, which will deliver an enhanced customer experience through a wider selection of affordable products and services, deeper network coverage and a clear-cut technology path to one common LTE network.  The combined company, which will retain the T-Mobile name, will have the expanded scale, spectrum and financial resources to aggressively compete with the other national U.S. wireless carriers.

Deutsche Telekom's supervisory board and MetroPCS' board of directors unanimously approved the transaction. The transaction is structured as a recapitalization, in which MetroPCS will declare a 1 for 2 reverse stock split, make a cash payment of $1.5 billion to its shareholders (approximately $4.09 per share prior to the reverse stock split) and acquire all of T-Mobile's capital stock by issuing to Deutsche Telekom 74% of MetroPCS' common stock on a pro forma basis.  Deutsche Telekom has also agreed to roll its existing intercompany debt into new $15 billion senior unsecured notes of the combined company, provide the combined company with a $500 million unsecured revolving credit facility and provide a $5.5 billion backstop commitment for certain MetroPCS third-party financing transactions.

The combined company will be a stronger competitor and will be well-positioned to drive future growth.  Based on analyst consensus estimates for 2012, the combined company is expected to have approximately 42.5 million subscribers, $24.8 billion of revenue, $6.3 billion of adjusted EBITDA, $4.2 billion of capital expenditures and $2.1 billion of free cash flow (defined as EBITDA less capital expenditures) in 2012.

"We are extremely pleased to announce this transaction with MetroPCS, which enhances Deutsche Telekom's position in the expanding U.S. wireless market," said René Obermann, Chief Executive Officer of Deutsche Telekom.  "The T-Mobile and MetroPCS brands are a great strategic fit – both operationally and culturally.  The new company will be the value leader in wireless with the scale, spectrum and financial and other resources to expand its geographic coverage, broaden choice among all types of customers and continue to innovate, especially around the next-generation LTE network.  We are committed to creating a sustainable and financially viable national challenger in the U.S., and we believe this combination helps us deliver on that commitment."

The transaction significantly accelerates T-Mobile's Challenger Strategy and the combined company will be a strong, national competitor by:

Combining T-Mobile and MetroPCS' complementary spectrum to provide greater network coverage, deeper LTE network deployment and a path to at least 20×20 MHz of 4G LTE in many areas.  Existing MetroPCS customers will be migrated to a common LTE-based network as they upgrade their handsets;
Increasing scale, which allows the combined company to secure more compelling handsets, content and applications;
Projecting approximately $6-7 billon (net present value) of cost synergies and additional upside from revenue synergies;
Capitalizing on its leading position as a provider of fast growing no-contract services;
Offering a wider selection of attractive, competitively priced plans to better serve the marketplace, including contract, no-contract monthly, SIM-only, pay-as-you-go and mobile broadband services;
Introducing MetroPCS' plans and services to a larger number of new areas to complement T-Mobile's offerings; and
Using its stronger network to advance its B2B offerings and MVNO platform.

The transaction will enhance the financial position of the combined company.  Highlights include:

Delivering expected five-year compounded annual growth rates in the range of 3% to 5% for revenues, 7% to 10% for EBITDA and 15% to 20% for free cash flow;
Targeting an EBITDA margin in the range of 34% to 36% at the end of the five-year period and achievable projected cost synergy realization with an annual run-rate of $1.2-1.5 billion; and
Having increased financial flexibility with direct access to the debt and equity capital markets.

John Legere, President and Chief Executive Officer of T-Mobile, said: "The combination with MetroPCS is another logical and significant step that will accelerate our Challenger Strategy and enable us to deliver amazing, affordable and trusted 4G services, while providing opportunities to expand geographic territories and serve more customers.  Our enhanced spectrum position will be the foundation for a faster and more reliable network, and will allow us to deploy a deeper and more robust LTE rollout, particularly in major metropolitan areas.  We will be a stronger, value-focused competitor, providing customers with offerings such as our Unlimited Nationwide 4G Data and 'bring your own device' plans.  These features, along with our ability to react with greater speed and effectiveness to customer and market opportunities, will deliver value to our customers, business partners, employees and shareholders."

Roger D. Linquist, Chairman and Chief Executive Officer of MetroPCS, said: "We are excited about this agreement to combine with T-Mobile, which, upon closing, provides our shareholders with an immediate cash payment and allows them to participate in the significant upside potential of the combined company.  Through the convergence of both companies to LTE technology, the combined company will provide cutting-edge 4G LTE services and accelerate its roll-out of 4G LTE.  In addition, this combination will allow MetroPCS to expand its no-contract offerings into new major metro areas and enhance our combined spectrum portfolio, which provides the potential to offer 4G LTE over at least a full 20×20 MHz in many metro areas.  Importantly, MetroPCS and T-Mobile have the same network strategies and LTE networks in the same spectrum bands, which we believe will accelerate the deployment of advanced services to our customers.  Ultimately, this combination will create a stronger wireless provider nationally with broader value offerings to better serve our combined customers and drive shareholder value."

Upon consummation of the transaction, the combined company is expected to continue trading on the New York Stock Exchange.  Mr. Legere, currently President and Chief Executive Officer of T-Mobile, will serve as President and CEO of the new company and J. Braxton Carter, currently Chief Financial Officer and Vice Chairman of MetroPCS, will be the CFO.  The company will operate T-Mobile and MetroPCS as separate customer units, led by Jim Alling, currently Chief Operating Officer of T-Mobile, and Thomas Keys, currently President and Chief Operating Officer of MetroPCS, respectively.

After closing, the company's headquarters will be in Bellevue, Washington and it will retain a significant presence in Dallas, Texas.  The combined company will have an 11-member board of directors, including a number of members appointed by Deutsche Telekom consistent with its equity ownership.

The transaction is subject to MetroPCS shareholder approval, regulatory approvals and other customary closing conditions.  The transaction is expected to close in the first half of 2013.

Morgan Stanley acted as lead financial advisor and issued a fairness opinion to the supervisory board of Deutsche Telekom.  Lazard acted as financial advisor to Deutsche Telekom.  Wachtell, Lipton, Rosen & Katz, Cleary Gottlieb Steen & Hamilton LLP, K&L Gates, and Wiley Rein LLP are serving as legal counsel to T-Mobile and Deutsche Telekom.

J.P. Morgan acted as lead financial advisor to MetroPCS and also advised MetroPCS with regard to post transaction capital structure.  Credit Suisse Securities (USA) LLC also acted as a financial advisor to MetroPCS.  Evercore Partners acted as financial advisor to the special committee of the Board of Directors of MetroPCS and issued a fairness opinion.  Gibson, Dunn & Crutcher LLP, Paul Hastings and Telecommunications Law Professionals are serving as legal counsel to MetroPCS.  Akin Gump and Fulbright & Jaworski served as counsel to MetroPCS' special committee.