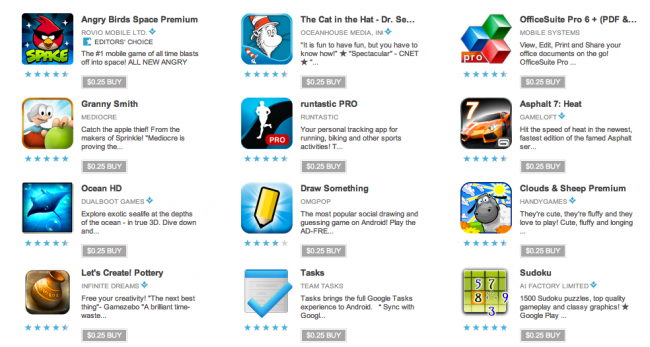 In case you missed our running list of $0.25 apps from this morning and do not feel like clicking on each of the individual links, you can now access the official landing page for the promotion and buy them all with ease. It looks like we covered most of these, but there is chance that Google will continue to update this page throughout the week for their 25 Billion Apps promo, so be sure to book mark it.
Play Link
______________________
Some of our best videos.