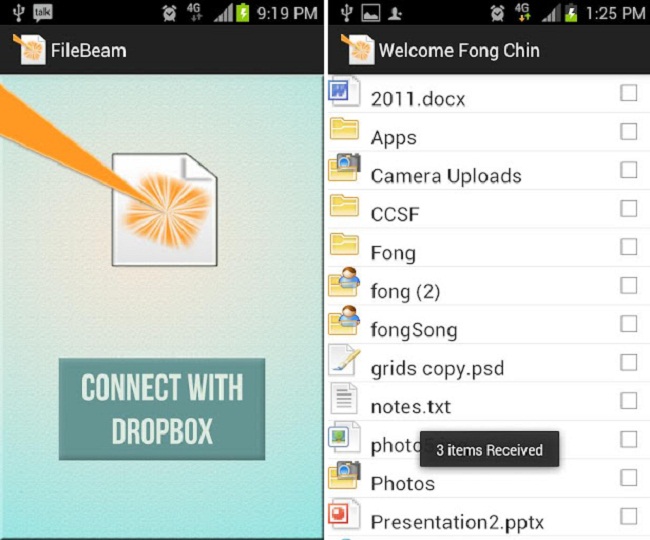 Here's a neat app we just uncovered thanks to a reader submission. It's called FileBeam and it utilizes our device's NFC technology to transfer files straight from our Dropbox accounts right to a friend or colleague's Dropbox account. Once you've logged into your Dropbox account through the API, you can then select which file/folder to transfer, then simply tap the two phones together as you normally would, and boom, the file is available on the second device holder's account. 
If you utilize NFC often on your phone, then give this a shot. And hey, if you weren't using it much before, maybe this will help you use it more.
Play Link
Cheers Fernando!
______________________
Some of our best videos.