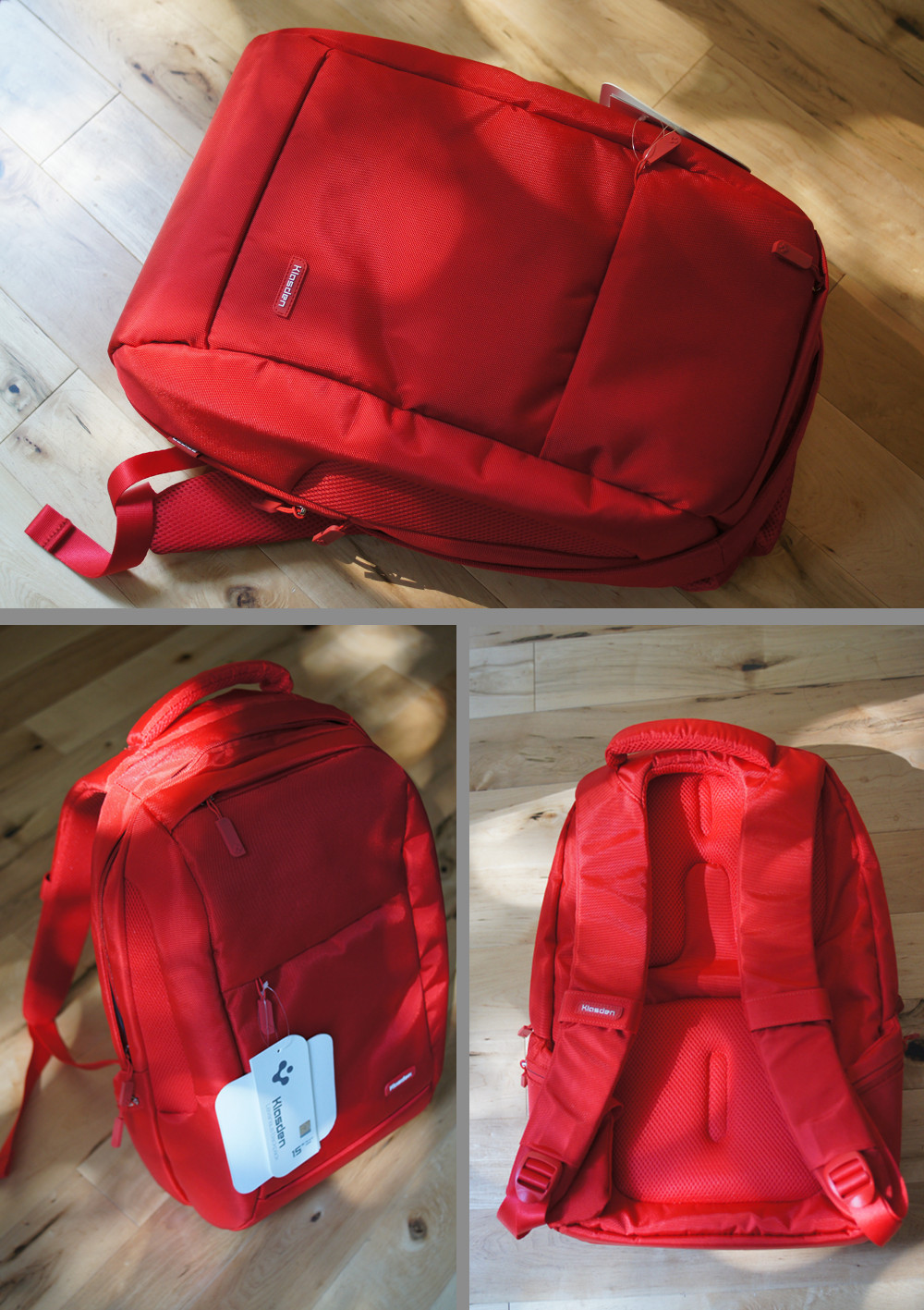 The Reader Appreciation Week momentum isn't stopping yet, folks. Let's give another amazing item away! How does a $90 Klasden Levanaus backpack from Spigen sound? Let me just say, that I have the blue version of this bag and absolutely love it. In fact, it's now my overnight bag, work bag, and everything-in-between bag. It has more pockets than I can count, a swanky faux fir inside, fits perfectly on your back with its extra padding, and comes in a variety of stylish colors. When traveling, I'm able to pack my 15″ Macbook Pro, a change of clothes, toiletries, a 2nd or 3rd phone, chargers, flip flops, tablet, headphones, and snacks into this sucker. It seriously is a great bag. 
To see the rest of the colors, check out Spigen's site. They are also on Amazon.
Who wants this beautiful bag in red?
Contest
Update:  Our winner is Brandon J., who plans to put his 13″ Macbook, headphones, iPad, and cables into the bag. Congrats!
Prize:  1 (one) Klasden Levanaus Backpack in Red
How to enter:
1.  Be sure to "Like" this post on Facebook. (Button on left side of post.)
2.  Feel free to +1 it on Google+ as well.
3.  In the comments, give us a rundown of the gadgets you would use to fill this bag.
4.  If you haven't yet, be sure to subscribe to our feed.
Winner:
Today at 4:00PM PT, we will choose a winner from the comments.