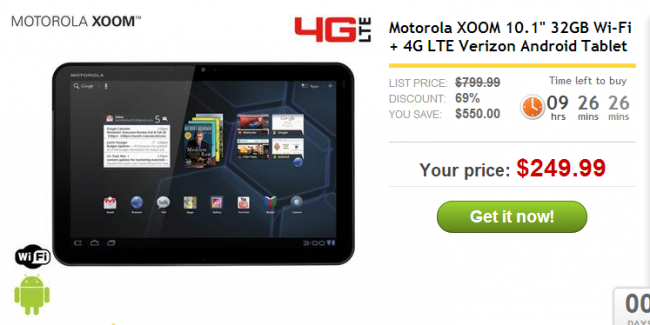 When will supplies of this tablet run out? It seems that at least once or twice a month they go on these flash sale sites and they never disappear. This time, it's a bit different though. Over at Daily Steals, they have brand new (not refurbished) Motorola XOOM tablets for $250. They are 32GB in size, but the real kicker is that these are the 4G LTE versions and not the WiFi-only variants. When first released, they were $700+ at Verizon.
If you've been looking for a good tablet that is built like a tank, then check out the XOOM. It's still expected to receive Jelly Bean and is the original Android OG tablet. History right here.
Cheers John, Robert, Cory, and Matt!