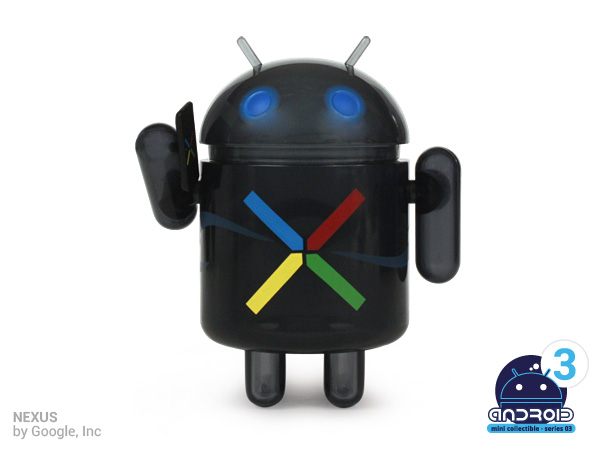 Andrew Bell continues to share the new Series 3 Android Collectibles over at the Dyzplastic blog, with today's being the "Nexus" collectible. With its smokey dark translucent body, you can apparently get optimal play by placing him next to a light source. Oh, he also comes equipped with his own mini-Nexus phone that you can see in his right hand.
Still no exact date for release, but I can't wait to see the rest. 
(Click and drag the image below to spin.)
Via:  Dyzplastic
Cheers Scott!