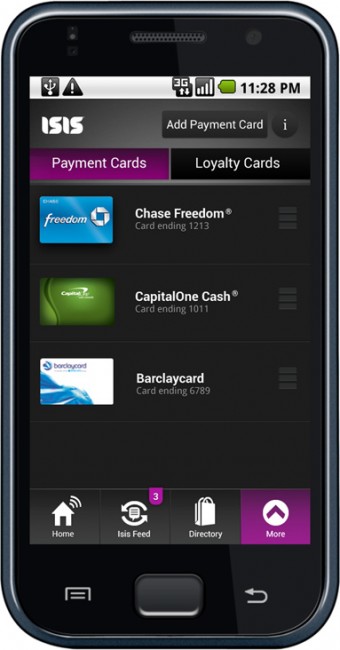 Isis, the NFC mobile payment system created by Verizon, T-Mobile and AT&T, will not launch this summer and has been delayed. The payment system was initially supposed to arrive in testing markets – Salt Lake City and Austin – this month, but because they haven't checked everything off of their "punch list," we will have to wait longer.
Their marketing head, Ryan Hughes, said that their focus has been on making sure that when they launch, that they "do it properly and do it right." He wouldn't provide a reason for the delay, but did mention that they were not experiencing any major issues.
He also mentioned that he doesn't believe that Isis will struggle without the new iPhone 5. While that may be true to a point, it certainly would have been much more highly adopted had Apple decided to toss an NFC chip in their newest smartphone.
Additional "market momentum news" is going to come in October. Hopefully we have good news then.
Via:  CNET