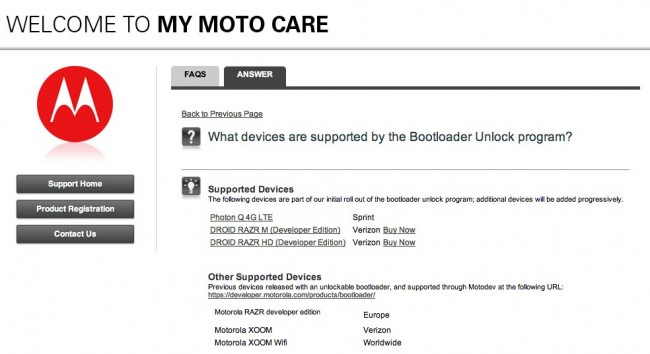 On Wednesday, Motorola announced developer editions for the RAZR M and RAZR HD on Verizon. Those devices, are now officially a part of Moto's Bootloader Unlock program. Previously, only the Photon Q on Sprint was listed as a "supported device," but moments ago, these two RAZRs joined the party.
If you plan on picking up a developer edition of either of these devices, be sure to check out our guide on how to use the Bootloader Unlock to unlock your phone. We walked through the entire process with a Photon Q a few weeks ago. It's simple, but there are some quirks that you may run into which we address.
The RAZR M Developer Edition is available for pre-order today at $549 – the RAZR HD will be a month or so.
Via:  Motorola