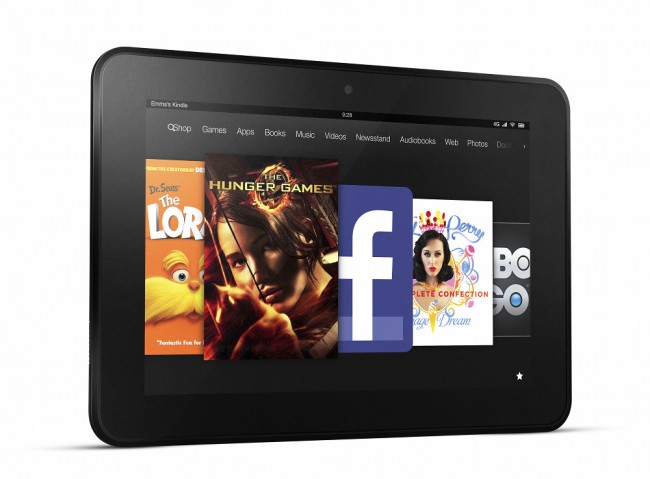 As more hands-on time is being spent with the newest Android-powered Kindle Fire tablets from Amazon, we're learning much more about how Amazon is able to sell the hardware for so cheap. The newest piece of info we've learned, whether you think is good or bad, is that all three of the new Kindle Fires (Fire, HD7, HD8.9) will be ad-supported. Much like on the older e-reader from last year, Amazon will display "special offers" on the lockscreen of the device while it is not in use. 
Although the idea of ads being on a device you paid for may seem a tad ridiculous, keep in mind that Amazon is selling these tablets at an extremely low price point. It's reported that the ads won't be very intrusive or spammy. More than likely, they will range from sales on books and movies or other content that Amazon offers.
Note: According to a response from Amazon's customer support team, Engadget was able to snag the following tidbit, ensuring us that there will be a future announcement explaining how to opt out of the offers. Excellent.
"Special Offers appear directly on your Kindle Fire. Offers appear on your lock screen, and you can also view offers from the Home screen by tapping Offers. By delivering these offers to your Kindle Fire, Amazon is able to sell it for a lower price.

"I understand that you would like to opt out of the special offer and willing to pay extra for opting out special offer. Options for unsubscribing special offer will be announced soon.

"To ensure the utmost attention, I've also passed your message on to the appropriate people in our company. We value customer feedback such as yours as it helps us continue to improve the service and selection we provide."
Update 2: According to new reports out of CNET, Amazon has confirmed that the sponsored ads are there to stay and are non-removable. End of story. Sorry, folks.
You okay with the idea of an ad-supported device?
Via: The Verge