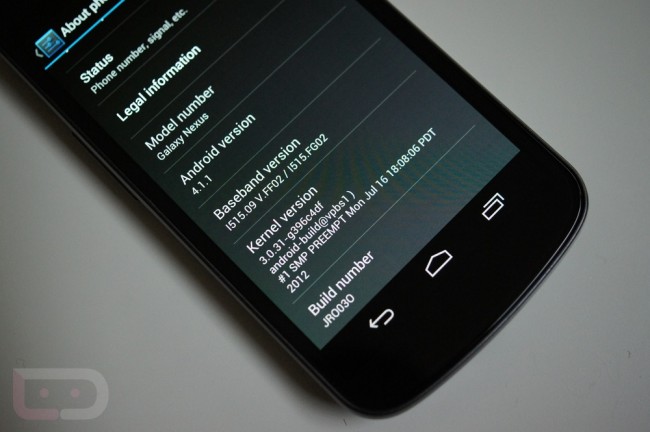 When Jelly Bean was first outed this morning for Verizon's Galaxy Nexus, most people immediately asked, "Are there new radios?" Indeed there are. And they are already available as a flashable .zip file that should work over the top of just about any other radio. So far, everyone that I have seen has had success in flashing this file. The new radios are FF02/FG02. 
Download:  411_radios.zip [mirror]
To flash this, you will need to be root or at least have a custom recovery installed. From that recovery, "install zip from sd card" and make magic happen.
Via:  RootzWiki