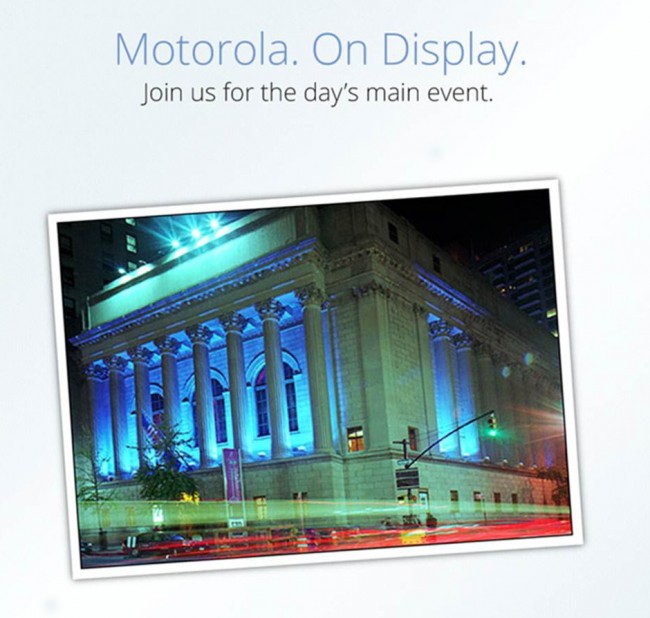 Next week, on September 5, the world is expecting Motorola to announce their next two Android devices for Verizon:  the DROID RAZR HD and the DROID RAZR M. The unveiling will happen at a press event in NYC, which normally means, for press only. Not this time, though. Motorola wants 25 of their biggest fans that live in New York, New Jersey, or Connecticut to attend and experience the presentation for themselves.
Here are the contest details:
The contest is live on Motorola's Facebook Page and entries will be accepted until Wednesday August 29, 2012 at 11:59 AM ET
Contest is open to all legal residents of New York, New Jersey, and Connecticut
To enter, users can visit the Motorola Facebook page, click the "You. On Display." tab, and follow the directions to upload a photograph depicting what Motorola means to them along with a caption explaining the photograph in fifty (50) words or less.
Sound easy enough? You have until tomorrow at midnight ET to enter. And who knows, you may just run into Droid Life while you are there!