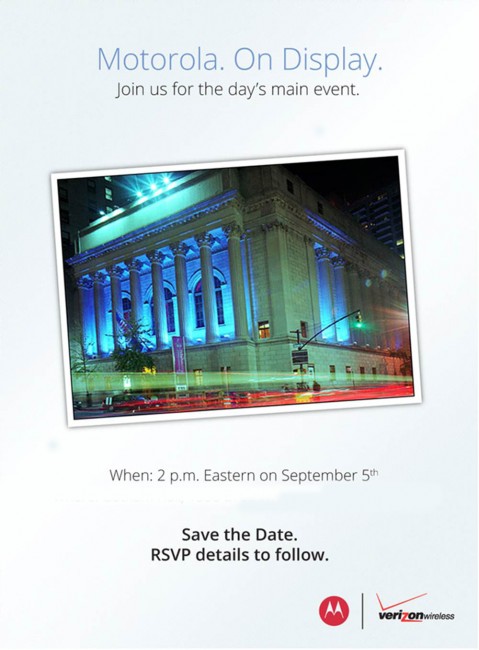 Well, Motorola certainly went all-out this Friday. Hot off the stunning announcment of a bootloader unlocking tool, the revitalized company is telling us to mark September 5 on our calendars with the message "Motorola. On Display." Anyone ready for the RAZR HD to be announced? The "display" reference would certainly hint towards that, so keep your fingers crossed.
Not only do we expect Motorola's newest device, but this is the company's first press conference since being acquired by Google. Maybe they will have some tricks up their sleeves to make a splash to get back into the game.
Unlocking the bootloaders was certainly a start, what else would you like to see from Motorola?