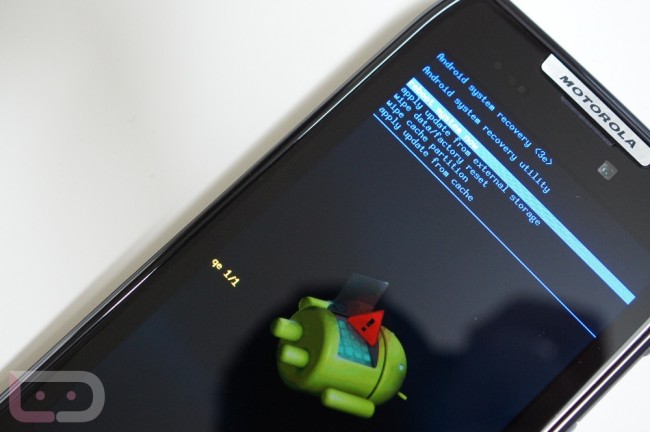 See that little "qe 1/1" listed on the screenshot above of my DROID RAZR booted into recovery? According to @P3Droid and a variety of testers, this is a root checker of sorts that Motorola has built into the boot and recovery .img files of their current crop of devices, including the RAZR, RAZR MAXX and DROID 4. If you see "qe 0/0" you are running a device that has never been rooted. If you see "qe 0/1" you are running a device that was at one time rooted, but currently is not. If you see "qe 1/1" like in the picture above, you are running a device that is currently rooted. 
At this point, it's tough to tell if this is a big deal or not. In theory, it could mean that if you return your phone because of a warranty concern, that Motorola or Verizon could simply boot into recovery and check this to see if you are or have been rooted, and then potentially deny you of a replacement phone. We don't know that they will actually do that, but you have to wonder what else their motives for including a root checker would be.
P3 is also under the impression that when the Bionic is updated to Ice Cream Sandwich, it will also receive this new root checker. At this time, there is no way to trick or reset it.
I'm sure you have some colorful comments in response to this news and we would love to have it down in the comments.
Cheers Brandon and @P3Droid!