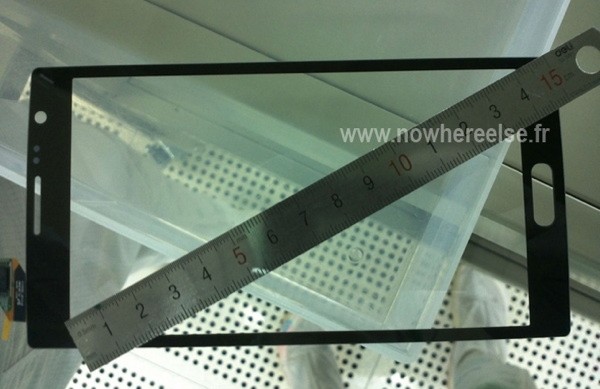 Above is said to be the bezel for the upcoming Galaxy Note 2 that is to be introduced later this month. From looking at this person's dust slippers, we can see that they must be inside one of Samsung's hardware factories, lending some credibility to the image. From corner to corner, the display comes in at roughly 14cm, equaling to about 5.5″ in length. Another interesting addition is a slot for what we're guessing is a big "Home" button. Yikes.
Unveiling of the device is set to take place on August 29 over in Europe. Guess we'll know exactly what we're getting in just two weeks.
Any predictions for what we can expect in the spec department? New Exynos quad-core processor and HD Super AMOLED+ display? Let us know what you want.
Via: Engadget