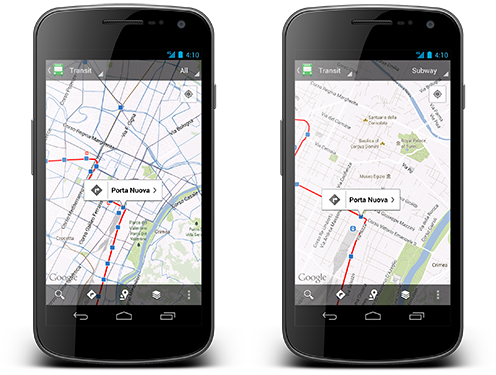 Google announced today that you can find schedules for more than 1 million transit stops across the globe through Google Maps. Along with this announcement, they mentioned that an update to the Android Maps app (version 6.10) will arrive today, bringing with it a more polished UI for viewing said transit schedules. A new Transit layer accompanies the new schedule look as well, so that you can filter by bus, train, tram or subway. 
Lastly, they added more info to My Places, location history, and included area borders during searches:
Now, whenever you search for a city or postal code, the borders of that region are highlighted.
Under My Places you'll notice we've added new tabs, which will help you access all your information from a single place; from your saved maps for use offline to your starred places and Custom Maps created on your desktop.
If you enable Location History, you'll be able to browse the places you've been on a daily basis with an updated Location History dashboard.
The update doesn't appear to be live yet, but once it goes, we'll update this post and let you know.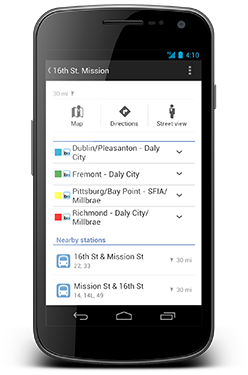 Via:  Google Lat Long