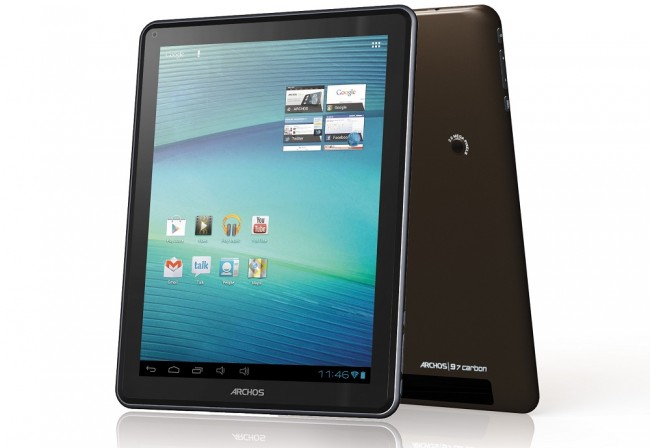 If anyone was looking for an alternative to the Nexus 7, then this might be a good choice. The Archos Carbon 97 is a 9.7″ tablet, running Google's Ice Cream Sandwich operating system. It is powered by a single-core 1GHz processor and has 16GB of internal storage that is also expandable via microSD to 48GB. Unlike the Nexus 7, the Carbon 97 includes a back-facing camera and features a mini-HDMI port for connecting to your HDTV.  
For the price of $250, it's not a bad little package. No word on if it will ever see Jelly Bean, but it's good to live in a world of options. If you were thinking about picking one up, here is a discount code that will take off $20 making it a grand total of just $230. "MAC45Z"
Buy.
Does anyone actual need/want a cheap alternative to the Nexus 7? Hard to compete with one of the best Android tablets ever made.