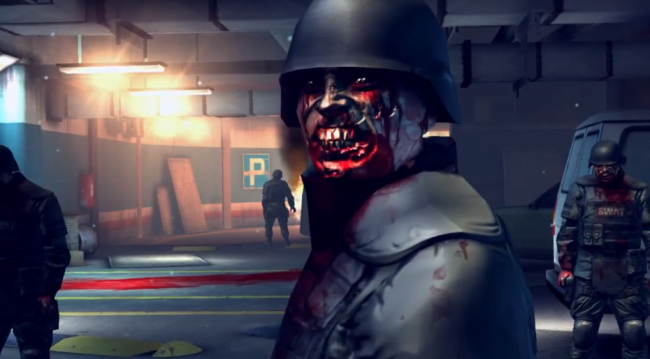 Madfinger Games has published yet another update to Dead Trigger, the main feature being a fix for that nasty 180º turning bug. It's hard to explain, but sometimes when you were moving or reloading your weapon, you would instantly be facing the opposite direction, which has gotten me killed quite a few times. 
Here's the full changelog that was posted along with the update:
Full Changelog:
Not working controls (on Xperia devices or "180° Turn")
Too high difficulty of enemies on higher ranks (SWAT zombies)
Crash in Menu when too many missions were "available"
Booster "Ammo Supply"
Free gold for liking on Facebook
Revive Kit
In-App Purchases
Tweaks:
New Hope accessible after first mission
Enemy AI
Damage caused by mines, turret, cutters, exploding Barrels
New Features:
Help in Main Menu
New unlocked items in shop marked with "Unlocked"
That's a pretty hefty changelog.