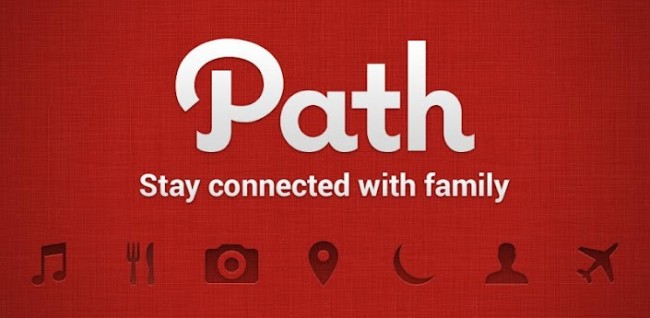 Path is one of the smaller social networks, but it's meant to be that way: tight knit and personal. The application for Android received a pretty large update today, adding in a lot of new features to keep you updated on what everyone in your network is up to. The ability to share what you are watching and reading with movies and books has been added, but that's just the start of the changelog:
New square and landscape photos, and Glo and Crop photo tools — use Glo to enhance details in dark or bright photos.*
New rich notifications for your activity and your friends' conversations.
Invite friends to Path with personalized messages.
Photos and videos are now displayed 30% larger!
Nudge friends for photos and check-ins.
Bug fixes.
Updates like these are always welcome to big name Android applications. If you're a dedicated Path user, head over to the Play Store to download the update now.
Play Link