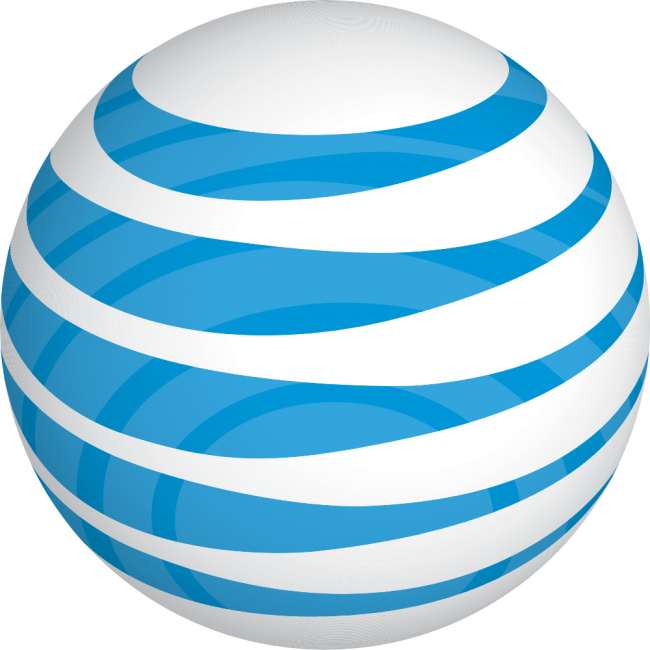 We knew it wouldn't be long before AT&T stepped into the shared data plan game. You didn't think it was going to be Verizon only, did you? The mobile landscape started changing years ago when tiered data was first introduced, but now more than ever, you will be paying a premium to take that smartphone of yours onto the web or into an app. Carriers realized that the money they were making from minutes and texts wasn't going to hold up forever and that data was their new cash cow.
So AT&T's shared data plans look a lot like Verizon's in that you pay a flat fee for your phone and then pick from a variety of data options. Their's differs in that as you buy a bigger data bucket, your per device monthly charge goes down. The first tier of 1GB is cheaper than Big Red's at $40 and they are also not offering a 2GB plan.
These plans will go into effect in August. For now (or at launch), they will allow you to choose between shared plans and their current plans, however, you have to expect that to change.
The press release is below, but stick with us as we'll have comparison charts to Verizon's and also dive into the dirty details. 
AT&T Gives Customers More Choice with New Shared Wireless Data Plans

New Mobile Share Plans Allow Customers to Easily Share Data Across Smartphones, Tablets and Other Devices. New and Current Customers Not Required To Choose or Switch to Shared Plans

AT&T* customers will soon have more options in choosing the plan that's right for them and their mobile devices. With new AT&T Mobile Share plans, available in late August, new and existing customers can share a single bucket of data across smartphones, tablets, and other compatible devices, plus get unlimited talk and text. AT&T Mobile Share plans make it easy for customers to manage their data, voice minutes and texting, without needing to keep track of multiple plans.

Customers can select one of the new shared data plans or choose one of AT&T's existing individual or family plans. Current customers are not required to switch to the new plans, but can choose to do so without a contract extension. There are no changes to AT&T's device upgrade policy, which means customers eligible to upgrade to AT&T's best device price are not required to switch plans. The new plans will also be available for business customers.

With AT&T Mobile Share plans, customers start by choosing how much data they want each month, then choose up to 10 devices to attach to their shared plan, one of which must be a smartphone. Each plan includes tethering and unlimited domestic calls and texts for smartphones and basic or quick messaging phones. The larger the data bucket you choose, the less you pay per gigabyte and the less you pay for each smartphone added to the shared plan

AT&T Mobile Share allows customers to essentially build a plan to fit their devices and usage. Customers who are more data-centric can choose a larger data bucket. Customers who typically use more voice than data can add multiple smartphones and basic phones and opt for a smaller data bucket.

"We offer customers a broad choice and the best lineup of plans, now enhanced by Mobile Share," said David Christopher, chief marketing officer, AT&T Mobility. "With these new plans, the more you share, the more you save. They'll be a good fit for a variety of new and existing customers. But if customers want to stay on their current plan or choose from our existing plans, they can do that, too. It's their choice.

"Today we think of people's smartphones and tablets sharing a bucket of data. But in the future we'll see health care monitors, connected cars, security systems and other devices in the home all connected to the mobile Internet," said Christopher. "Our Mobile Share plans are simple, easy and a great value for individuals or families with multiple mobile Internet devices."

Mobile Share plans give customers more control over how, where and on what device they use data — which has become more important as people use more data devices. You can choose to use more of your data bucket on your tablet, for example, or tap into your data bucket only when needed for devices you use occasionally. And by consolidating data plans, you can take advantage of any data you currently have unused each month by efficiently sharing it across devices.

"The 'more you share, the more you save' concept is one that will resonate well with customers because of the value provided through the Mobile Share data plans themselves and in smartphone connection fees," said Roger Entner, Founder and Lead Analyst of Recon Analytics. "AT&T also is providing its customers with flexibility and choice by keeping its existing data plans and not requiring customers to move to Mobile Share unless they want to. It's a win-win for both AT&T and its customers."

To help customers track their data usage, AT&T keeps users informed with courtesy alerts as they near their data allowance for the month. Also, customers can check their usage at anytime online, through the myAT&T mobile app, or by calling *DATA# from their mobile phone.

Each data plan also includes access to more than 30,000 AT&T Wi-Fi Hot Spots — the nation's largest Wi-Fi network** among wireless carriers — at no additional charge. Wi-Fi usage at public hotspots, home or office does not count toward the monthly wireless data plan usage.

Customers can learn more about the new plans and determine which plan is best for them atwww.att.com/mobileshare.
*AT&T products and services are provided or offered by subsidiaries and affiliates of AT&T Inc. under the AT&T brand and not by AT&T Inc.

** Largest based on company branded and operated hotspots. Access includes AT&T Wi-Fi Basic. A Wi-Fi enabled device required. Other restrictions apply. See www.attwifi.com for details and locations.

Smartphone required. 3G, HSPA+, LTE devices only. Up to ten devices per plan. Additional monthly charge per device. Tablets sold at a discounted, 2-year contract price not eligible. $15 per GB for add'l data. Activation fee may apply. Additional deposits and other restrictions may apply. 

About AT&T
AT&T Inc. (NYSE:T) is a premier communications holding company and one of the most honored companies in the world. Its subsidiaries and affiliates – AT&T operating companies – are the providers of AT&T services in the United States and around the world. With a powerful array of network resources that includes the nation's largest 4G network, AT&T is a leading provider of wireless, Wi-Fi, high speed Internet, voice and cloud-based services. A leader in mobile Internet, AT&T also offers the best wireless coverage worldwide of any U.S. carrier, offering the most wireless phones that work in the most countries. It also offers advanced TV services under the AT&T U-verse® and AT&T | DIRECTV brands. The company's suite of IP-based business communications services is one of the most advanced in the world.