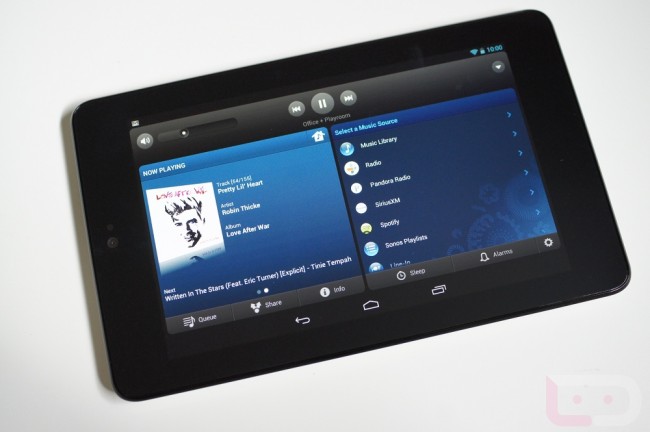 Sonos is one of those tech companies that seems to get it. When they made their initial push into your living rooms, they put their Hi-Fi sound systems into the hands of as many tech minds as possible to help spread the word. It seems to have paid off, because their products have seemingly blown up over the last year. But rather than ignore them like so many other companies and focus on new goods, they continue to work on improvements that will benefit current customers. While the speakers themselves can't really be updated once a customer purchase them, they are choosing to focus on the software used to run them.
The latest example is the update for the Sonos Controller that came out today on Android, iPhone and iPad. For Android, they released a tablet-optimized version, that when in landscape, mimics the desktop version. It's as fully-featured an app as you'll find anywhere. It also looks beautiful now that they have included much larger album art pictures. For the iPad version has even been built to take advantage of the new retina display. Keep at it, Sonos.
______________________
Some of our best videos.