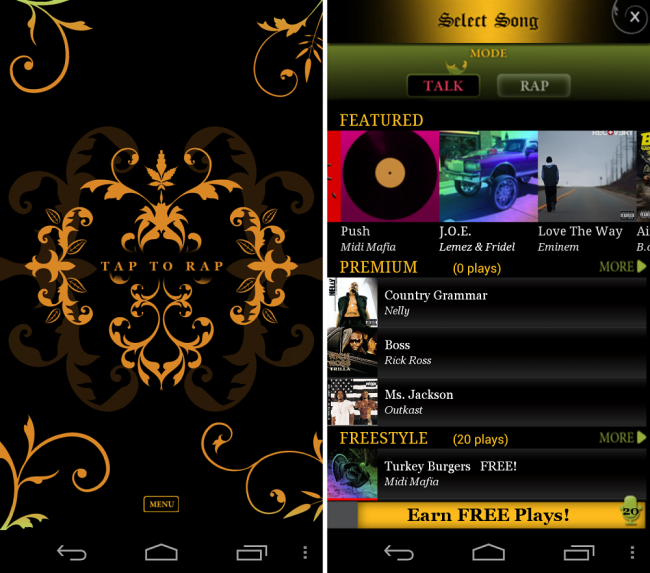 Smule, the creators of Magic Piano and Songify, have launched AutoRap onto Google Play. Much like Songify, it takes your regular speech and turns it into a funky fresh jam for you and all your friends to laugh with. You are given a few free beats, but you can also get points to unlock popular rap songs as well. 
To get a really good idea of just how awesome this app can be, check the video below.
______________________
Some of our best videos.