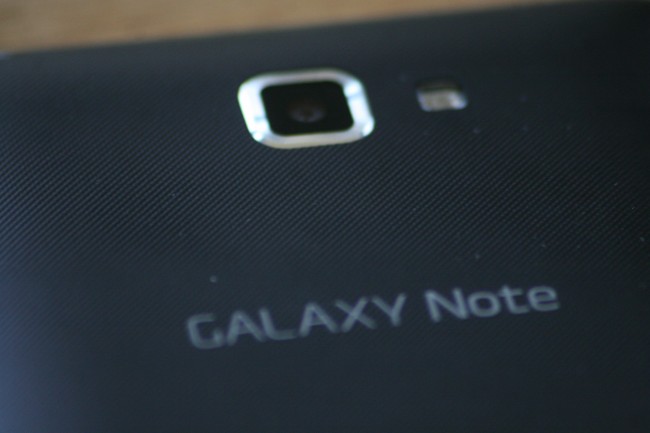 ICS Rolling out to AT&T Galaxy Note and Galaxy SII Skyrocket Today
We all know the story with Ice Cream Sandwich updates so far, it's one of the best things that can happen to your phone; as long as your carrier decides you can have it. AT&T has approved ICS updates to their Galaxy Note and their LTE enabled Galaxy SII and the two updates should start rolling out today (or yesterday). The Note upgrade also comes with a Premium Suite of apps that should make the whole phablet a lot more fun to use. You have to download Samsung Kies software, but after that you should be good to go! 
Via: AT&T
Verizon's Galaxy Nexus Gains AOSP Support, Sprint's Loses It
There was much rejoicing when we all noticed that Verizon's Galaxy Nexus was supported under AOSP code again when Jelly Bean launched earlier this week. Unfortunately for the newest G-Nex, Sprint apparently hasn't provided drivers for the phone to be supported, and if you look under the name toroplus you'll find no binaries. This doesn't mean that there won't be Jelly Bean on this device, just that it's going to have to take some tweaking from builds from other phones. Let's hope Sprint gets the hint and gets on-board.
Via: Google Developers
HTC EVO 4G LTE Receives Update to Fix Google Wallet Issues
A couple weeks ago there was a glitch with the EVO 4G LTE that had the very real possibility of breaking your NFC chip and make it unusable until you got a new phone. It scared a few users, rightfully so, with NFC chips, but Google got to work on the problem and has released an OTA to the EVO to fix the problem. The update is also packed full of other bug fixes and security updates, if you haven't gotten the OTA yet head over to system settings and check for it now.
Via: The Verge
Sprint Rolling out White EVO 4G LTE Starting July 15
Speaking of the latest EVO, Sprint is following up on the white phone craze starting July 15. For $199.99 you can get Sprint's version of the One X that will run on the Now Network's brand new LTE network, whenever it gets to you. We loved the One X when we got our hands on it, and if you have an upgrade available for Sprint, this device should probably be on the top of your list.
Via: Sprint
HTC Vertex Tablet Gets Benchmarked, 1.3GHz Tegra 3 Packed Inside
There are low rumbles that HTC is trying to jump back into the Android tablet game after the colossal flops of the JetStream and Flyer. A new HTC tablet has been spotted at a few benchmarking websites and have let us in on a bit of information. A Tegra 3 quad-core processor and a 1280×752 resolution are the highlights. HTC has a lot of catching up to in the tablet market but if this is the rumored tablet it's said to be shipping with a "unique feature" whatever that could be.
Via: Droid Dog