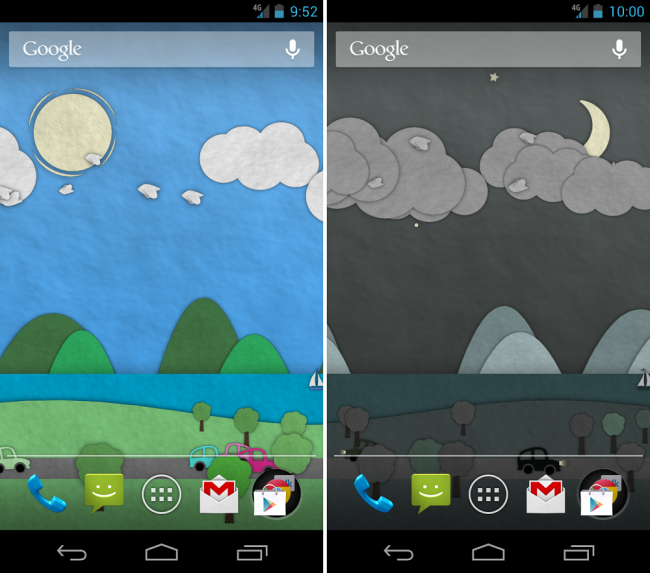 From the developer that created the Light Grid and Photile live wallpapers, comes another exciting app that Android users should love. It is called, Paperland. The wallpaper features paper-cut cars, clouds, and boats that float and drive smoothly across the screen.
What makes it really neat is that it is also time sensitive. Depending on what time it is, you will see a daytime look to a midnight scene, which are all fully customizable. In the Pro version, you can choose custom colors and also which features you want shown or not. The Pro version is only $0.99, so let us know what you think.
______________________
Some of our best videos.