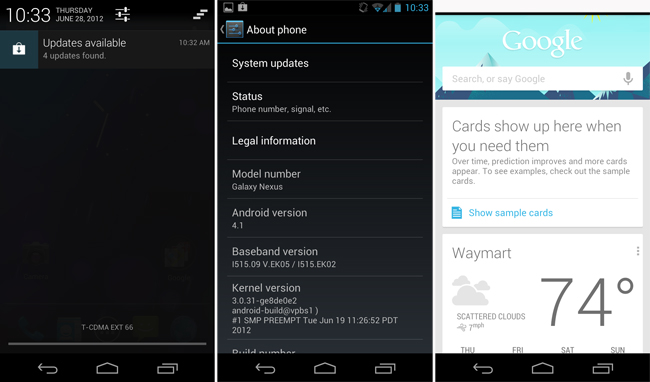 If you were a seasoned Android user watching the Google Keynote yesterday where they announced Android 4.1 Jelly Bean, you had to be thinking "when will I get this on my phone?" Google said "mid-July" but some of us just can't wait that long. Late last night, developers jdkoreclipse and Team Liquid were busy porting a nandroid of 4.1 on a GSM Galaxy Nexus over to Verizon's, and it's working.
The file is flashable through ClockworkMod Recovery, but fully updates you to Google's next OS with all the features intact. The new Google Voice Search, the "buttery smooth" transitions and everything that was announced yesterday is running smoothly on the phone. A full wipe is recommended before flashing however so you might want to make a backup before hand. Get yourself some Jelly Bean at the link below!
______________________
Some of our best videos.