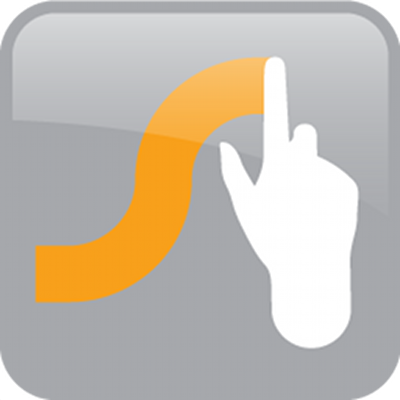 Swype, who seemed to have been losing its edge in the keyboard game to Swiftkey around these parts, announced a major overhaul today that as you may expect, brings it inline with some of its strongest competitors. In this latest version, Swype predicts better and also learns from your emails, texts, and posts. It even includes a new 4-in-1 keyboard of sorts, meaning you can Swype words, rapidly type them key-for-key thanks to predictive text, speak using their Dragon button, or go as far as writing actual letters out with your fingertip.
It should be available at beta.swype.com for those itching to test it out, however, their site is completely overloaded. We'll update this post as soon as it comes back.
Update:  The site appears to be back up, go download it!
Update 2:  Added video of the new Swype in action below.
http://www.youtube.com/watch?v=BCTjgbEtYKY
Nuance Launches Next Generation Swype

Swype's New Living, Learning Keyboard Gets Smarter Every Time You Use It

Burlington, Mass. – June 20, 2012 – Nuance Communications Inc. (NASDAQ: NUAN) today announced the next-generation Swype keyboard, a four-in-one keyboard that is a revolutionary step forward in the way people communicate and input text on their mobile devices. Swype now combines touch and voice input with unique adaptive capabilities to understand users' preferences over time – becoming smarter and more personalized every time they swype, speak, tap and write.

Staying connected has never been more exciting as Swype provides consumers with more choice in how they input text, and now interprets a user's personal language style – ultimately providing an amazingly fast, flexible, and accurate experience. New features include:

Next Word Prediction: Swype's next word prediction is amazingly intelligent as Nuance has integrated capabilities from its renowned XT9 portfolio. Swype gets smarter based on historical usage, so prediction becomes more accurate with each use.
Voice-Text Dictionary Syncing: Swype now includes a personal dictionary. Every new word a user enters on the keyboard gets added to their personal dictionary for speech and text, and you can even have Swype learn from emails, texts and posts. These updates are then mapped into Swype's unified language model, so people can immediately speak or write that same word no matter how unique or specialized.
Language Downloads: Swypers everywhere can communicate in any language they speak, as Swype now supports the download of over 55 languages right from the device.
Four-in-One Keyboard: Swype now delivers a four input modalities in one keyboard. People can swype from letter to letter; type rapidly with predictive text input powered by XT9; speak their text naturally through a fully integrated Dragon button; or, simply write letters, words and symbols using their fingertip. Further, users can switch back and forth between modalities on the fly – providing the ultimate in keyboard personalization.

"People use their keyboards every day in every way – so input needs to be fast and simple," said Michael Thompson, executive vice president and general manager, Nuance Mobile. "The new Swype living, learning keyboard ushers in a new era of input, where the keyboard adapts to the users' unique way of communicating every time they swype, speak, tap or write."

Availability

The next-generation of Swype is available for OEMs supporting the Android Platform as well as via an SDK for other operating systems. Can't wait for a device? Go to beta.swype.com to download the Swype Beta for Android today.

About Nuance Communications, Inc

Nuance Communications, Inc. (NASDAQ: NUAN) is a leading provider of voice and language solutions for businesses and consumers around the world. Its technologies, applications and services make the user experience more compelling by transforming the way people interact with devices and systems. Every day, millions of users and thousands of businesses experience Nuance's proven applications. For more information, please visitwww.nuance.com.