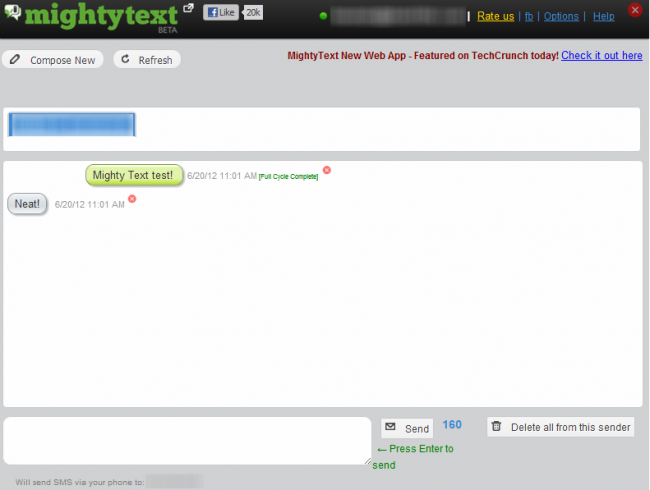 If simplifying your life through the Internet and computer is your passion, then MightyText might be your next favorite application. Through a Chrome extension (Safari and IE also supported) and Android application, you can start receiving and sending text messages straight from your desktop computer. 
Much like Koush's DeskSMS, after linking the app to your Google account and individual device (yes, it uses your carrier's SMS count), you can start chatting with friends right from the monitor in front of you. No more having to pick up that heavy smartphone (/s). After a short test with Kellex, the application works pretty darn smooth and I highly recommend it.
Via: Mighty Text
Cheers Jake and bsweetness!