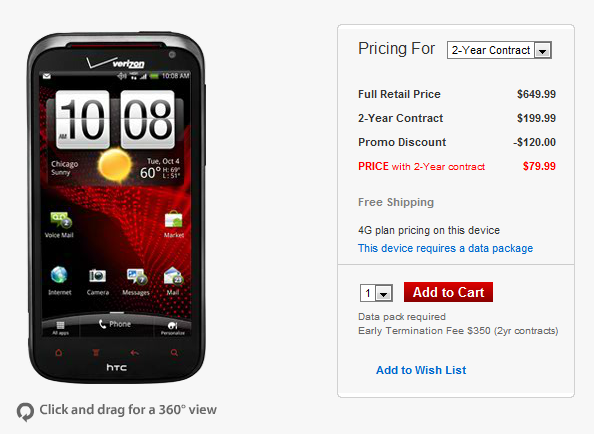 Thanks to Verizon's Summer Sale, customers who sign up for a new two year agreement can get the HTC Rezound for a mere $80. Originally ringing up for $199, the promo is for $120 off, which is a crazy good deal. With the device receiving tons of love from developers and the community lately thanks to its unlockable bootloader, the Rezound is sure to treat any owner properly.
Via: Verizon
Cheers JT!
______________________
Some of our best videos.