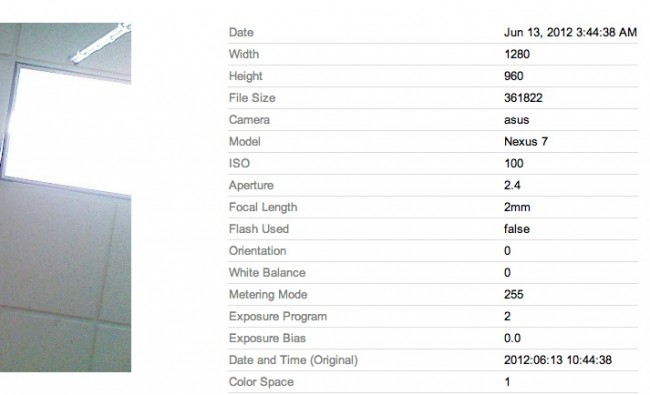 Is this the first publicly posted camera shot from the upcoming Google Nexus 7 tablet? It could be. According to EXIF data for the photo, the device is made by Asus and is certainly called "Nexus 7." The legitimacy of the photo is also backed a bit by the fact that the photo appears to have been taken on Google's campus and that the man responsible for it is friends with all sorts of Googlers. Yes, you could fake this stuff, but we have seen phones outed like this for years now.
Most of the tech world is fully expecting this device to be announced at Google I/O next week and then released shortly after at around $199. So far, we saw the Nexus 7 appear in a benchmark, cruise through the FCC, potentially show itself through leaked press images, and get the nod from an anonymous Asus rep.
Everyone ready?
Via:  Picasa | The Verge
Cheers Tio!