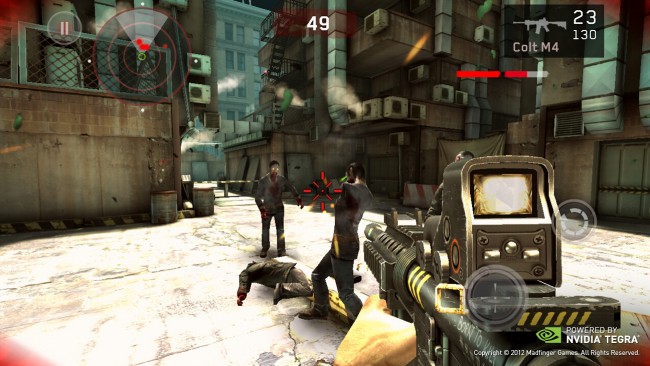 With the very real scare of zombies going around these days, we all have to prepare ourselves somehow. From the makers of Shadowgun THD, one of the best looking Android games to-date, MADFINGER Games has announced DEAD TRIGGER. You've got it all here: guns, zombies and lots of bullets, what's there to ask questions about?
The game is soon to be hitting Android and the Tegra Zone, the place for games that the Tegra 3 powerhouse processor specializes in. The Tegra edition of the game will feature boosted graphics, ragdoll physics and some more goodies thanks to that quad-core. Hopefully the slow zombies will help with the on-screen controls. The game is set to launch later this month.
______________________
Some of our best videos.