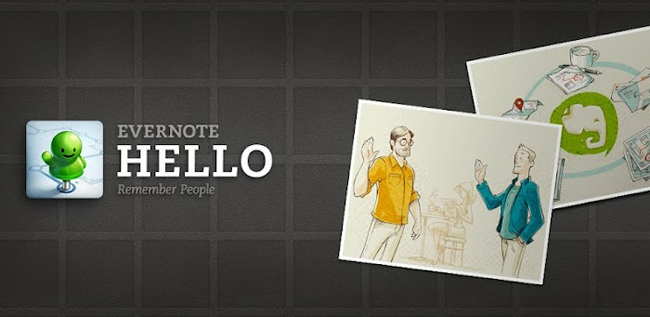 Nothing is more awkward than the feeling that you've met someone before, but you just can't remember their name. The hugely popular note taking app, Evernote, is looking to help you with that with their new application "Hello." Instead of stacking your contacts in an alphabetical list like most phones, Hello looks to save your contacts under pictures, names and unique notes that make people memorable. 
There are a lot of neat features with this application. When you make a new contact you can fill in information like what you were talking about when you met this person, who else you were with when you met this person and you can even hand the phone to them so they can take their own picture. You can pull from your current contact list and future upgrades will allow integration with other social networking sites to get even more information on each person.
The best part about this is that it all ties in with your existing Evernote account, storing all your information where you need it. The application is working to make remembering people in your phone more like you do in your mind. It's an interesting concept that will only get better the more you use it. Hello is live in the Play Store available for download now.
Play Link
Via: Phandroid