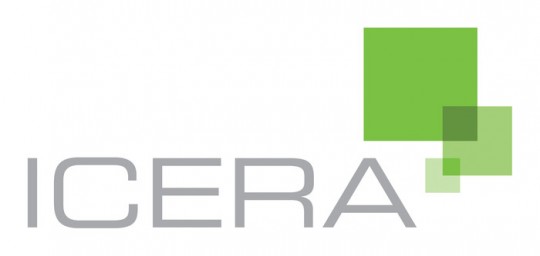 Today, NVIDIA announced that their Icera 410 LTE modem has been approved for use in tablets and clamshell devices on AT&T's network. While that does not mention smartphone use yet, this is a step towards LTE and Tegra 3 coming to the States in at least some form. As we have documented plenty of times, NVIDIA has been unable to pair its quad-core mobile processor with LTE because its biggest competitor (Qualcomm) is the only guy making LTE modems at this time and likely does not feel like sharing. With today's approval, this should bring NVIDIA up to speed in no time (assuming they get the smartphone approval too).
Also of note, is the fact that this is a single multimode modem that houses LTE, HSPA+, 3G and 2G. So rather than the battery sucking powers of current dual-hardware LTE setups, this should help battery life immensely.
Lastly, you are probably wondering, "What about Verizon? When will we see Tegra 3 and LTE on Big Red?" That, my friends, is a question that may have a dark answer. According to all things Icera, it doesn't appear as if NVIDIA's modems will have CDMA2000 support (Verizon's 3G network), so unless something changes drastically in the next few months, this may be an AT&T thing only for a while. I'll dig for confirmation on this.
Update:  NVIDIA has given us more details on how this could impact CDMA2000 networks (Verizon and Sprint). They made it clear that the Tegra 3 works with LTE modems from companies like Renenas, GCT, and ST Ericsson, so there is still a chance for LTE + Tegra 3 on Verizon. However, the Icera modem that gained AT&T approval today does not support CDMA2000. 
NVIDIA Icera Modem Chipset Validated on AT&T LTE Network

SANTA CLARA, CA — (Marketwire) — 05/24/2012 — NVIDIA today announced that the NVIDIA® Icera® 410 LTE multimode data modem chipset for tablets and clamshell devices has been tested and validated for operation on the AT&T 4G LTE network.

AT&T qualification tests help ensure that product manufacturers can confidently select chipsets that integrate with connected devices and can quickly achieve final product qualification.

"Validation with AT&T is an achievement that paves the way for NVIDIA Icera-powered LTE devices on the AT&T network through this year and next," said Stan Boland, senior vice president of Mobile Communications at NVIDIA.

The NVIDIA Icera 410 LTE modem delivers lightning-fast web browsing, video streaming and multiplayer gaming to tablets and clamshell devices. It is the first Icera modem to implement 4G LTE in NVIDIA's software defined radio baseband processor. Together with its multimode radio transceiver, the chipset offers 4G LTE at category 2 data rates (up to 50 Mbps) as well as 4G HSPA+, 3G and 2G compatibility.

Useful Links:
http://www.nvidia.com/tegra
http://www.nvidia.com/object/tegra-superchip.html
http://www.nvidia.com/object/nvidia-icera-products.html

About NVIDIA
NVIDIA (NASDAQ: NVDA) awakened the world to computer graphics when it invented the GPU in 1999. Today, its processors power a broad range of products from smartphones to supercomputers. NVIDIA'smobile processors are used in cell phones, tablets and auto infotainment systems. PC gamers rely on GPUs to enjoy spectacularly immersive worlds. Professionals use them to create 3D graphics and visual effects in movies and to design everything from golf clubs to jumbo jets. And researchers utilize GPUs to advance the frontiers of science with high performance computing. The company has more than 5,000 patents issued, allowed or filed, including ones covering ideas essential to modern computing. For more information, see www.nvidia.com.