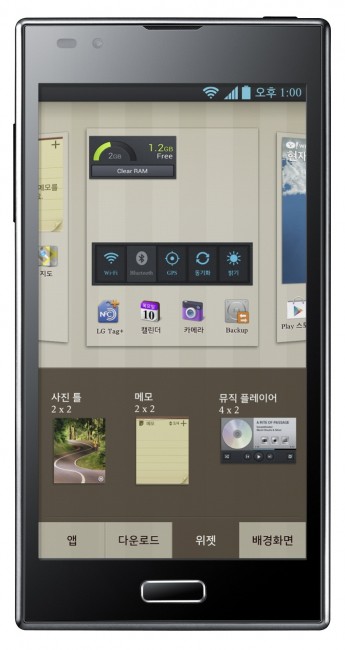 An LG device with the model number VS930 has been on our radar for a few weeks now, most likely as Verizon's version of the LG Optimus LTE2. The model number matches up to the naming scheme that Big Red has used in the past for LG phones – VS920 (Spectrum) and VS910 (Revolution). We also saw a benchmark for the device appear back in early April with Verizon tags all over it. Today, it popped up again, this time at the GCF (Global Certification Forum) with a bunch of global radios inside and not a mention of the CDMA or LTE bands we expect to see when the phone finds its way to the States. Our guess, is that most VZW phones going forward will have global roaming capabilities and that's what was being tested for here. 
For those not familiar, the Optimus LTE2 is LG's attempt at competing with Samsung and the Galaxy SIII. They even announced it to the world on the same day that the GS3 was unveiled, but looked to 1-up it by tossing in 2GB of RAM – a first for a smartphone. Other than the massive amounts of RAM, it should sport a 4.7″ HD display, 2150mAh battery, on-board wireless charging, Ice Cream Sandwich, and a dual-core Snapdragon S4 processor. The look could change slightly when Verizon gets it, which we say because very few U.S. phones have a physical home button like you are seeing pictured above.
We aren't exactly sure when the phone will be released, but LG was targeting mid-May for Korea. As you know by now, the U.S. market is much slower at releasing phones, so it wouldn't surprise us to see this phone be pushed to mid-Summer.
Is there any way for LG to win you over? They seem to be the last resort for most of the DL community, but could the Optimus LTE2 be the one to make you tingle?
Via:  GCF | Blog of Mobile